Birth Announcement Etiquette
These birth announcement etiquette tips will help this large task seem easy and manageable.
So, you just had a new addition to the family? Congratulations! It is time to share that wonderful news with those you care about the most. Let's get into the details of how to get this wonderful news out with announcements.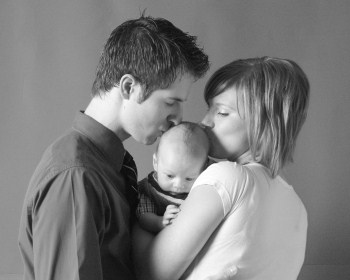 Who do you send them to? Well, the general rule of thumb is that you send them to those that mean the most to you. Friends and family members are definitely on the list. The real question is what to do with neighbors and co-workers. The potential backlash is that you send an announcement to one of them and others wonder why they did not receive one.
We recommend the all or none approach with co-workers and neighbors. Either send an announcement to all of them, or none of them. That way, you do not have to worry as much from a birth announcement etiquette perspective. You can focus more on sharing this blessed event with others.
When do you send the announcements? Ideally, as soon after the birth as possible! Now, you may want to rest a little to ease into life and get on a schedule with the new addition to the family, but do not wait too long. If it gets to be more than six months after the birth, you are too late.
If you do a little planning and preparation before the delivery of the baby, you can have much of this done and make it much easier on yourself. You can get the list of people to send it to compiled, choose the announcement, get stamps, and have a lot of the work done prior to the actual arrival.
What do you put on the announcement? Most people like to put some kind of cute phrase about a new addition, or new hands and feet added to the family. There really isn't anything required or discouraged about that from an etiquette point of view.
What you should put on there from the birth announcement etiquette point of view is their first and middle name, height and weight, and date of birth. These are the key elements that people want to know about.
At the bottom of the announcement, it is also customary to list the names of the parents and also the siblings if any.
Many announcements have pictures of the baby as part of the announcement but it is not a requirement. This is really up to the preference of the parents and what they want to include.
I hope these tips on birth announcement etiquette will make your special delivery a moment to share for everyone!