Global Manners - Impress People No Matter Where You Travel
Global manners are important whether you plan on living in a foreign country, or you are just planning on visiting. In order to make sure you don't end up offending someone, or end up in jail, we have created this section to address international etiquette.
Depending on the purpose of your trip, your etiquette needs will change. There is international business etiquette if you are planning to travel for work, or there is travel etiquette for your vacation.
Let me give you an example I had when traveling abroad. I lived in France for several years. While, there I learned the French language and was able to speak fluently. I am quite tall (6'5") and so people could immediately tell by looking at me that I was American. The people treated me like a typical American...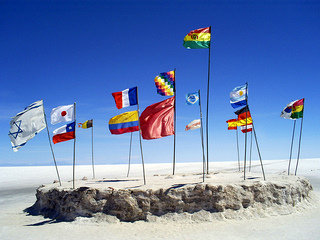 They were not real kind to me at first. They thought that I was going to be your typical American tourist that insisted on speaking English everywhere I went. Once I started speaking to them in their native tongue, their impression of my changed immediately. That is the whole point...
Besides speaking their language, there are things that you can do to make that great impression. Global manners are one of the easiest ways to make a fantastic impression on people. It shows that you care enough to learn about them and try to be part of their culture.
A knowledge of global business etiquette will be necessary for those doing business abroad. These tips will help ensure your success.
If you are planning on doing business in the United States, these American Business Etiquette tips will help you make the right impression.
Because of my background, I had to add a section for French table manners. Learn how to eat European style if you need to. I may even throw in some American table manners.
With all of the outsourcing that takes place in India, I thought I would add some business etiquette in India. Your etiquette in India will help you do the right things to impress the locals.
Going to Germany? There are German dining etiquette rules that you should be aware of before you go. When in Germany, do as the Germans...
The Chinese have a particular way of eating that is unique. These tips on Chinese table manners will help you blend in with the locals and not offend them.
We will also cover Spanish etiquette, Korean etiquette, and Jewish funeral etiquette. That one is just in case you have some Jewish friends that pass away.
As you can see, these international manners will cover a wide spectrum of topics. Our hope is that the global manners will improve and we will be conscious of other people's traditions and customs.