The Best Travel Etiquette Tips
Travel etiquette should not be forgotten when going on a business trip or vacation. In fact, etiquette and manners should be a way of life, right?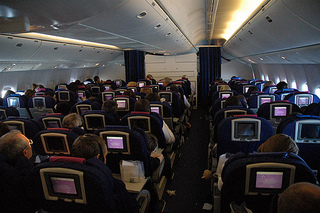 Traveling is an activity that many people enjoy to do. However, people that are inconsiderate can ruin that experience for others. With that thought in mind, let us share some of our favorite ideas for travel manners that you can use on future trips.
The first part of travel etiquette starts on the trip to the destination. To that end, we include the best ideas for driving etiquette and airplane etiquette. That way, no matter which way you travel, you will be covered.
Once you arrive at your destination, you will probably be staying at a hotel or resort. What would travel manners be without including some type of hotel etiquette? Those staying at the hotel will appreciate the way that you think of them and their needs. From expensive luxurious hotels to cheap hotels, you still need to know the correct etiquette.
Maybe you are not going to be driving, flying, or going to a hotel for your vacation. You might decide to take a cruise instead. These top cruise etiquette tips will ensure that you get the most out of the experience without offending others. Cruising is a great experience when done the right way.
Did You Forget?
You remembered to pack everything, right?
If you are a business person that travels a lot for your work, there is a good chance that you are going to be spending a lot of time in the airport. Airports can be interesting places. When people's flights are delayed or canceled, you can find some people that are not exactly polite. These tips on airport etiquette will have you covered. They are a good way to show good business etiquette for what company you represent. Using good airplane etiquette will help your flight be more relaxing.
Sometimes, your etiquette for traveling is not always about vacationing or business. There are times that I show good manners when shopping or at a restaurant. One example of that would be to show proper wheelchair etiquette.
Regardless of what you are doing for travel, the things that you need to know will be covered in this section of our website. Enjoy your travels!