Funeral Etiquette
~Expressing Sympathy Properly~
Funeral etiquette is absolutely essential when you are called upon to express your sympathy to family and friends of someone who has passed away. It is a time of loss and mourning, so you need to be tender to the feelings around you.
There is a purpose for funerals. When a close member of my family suddenly passed away life became surreal. It was as if we stopped but the world around us kept going. Coming to grips with what had just happened became an almost impossible task.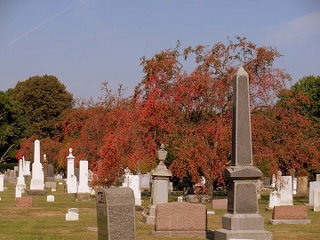 As the family pulled together, we found strength in our hearts. Planning the funeral services, picking out the casket and finding a burial plot gave us a sense of purpose. It helped us grieve.
In the days that followed, there were so many kind, loving and generous people who wanted to help, sympathize and be there for us. During the services, a tribute was paid to our family member that we still hold on to. It was a quiet and reverent time.
It is not an easy thing to pass through, however it is bearable when there are family and friends there to help ease the burdens.
Mourning with someone can give them hope in a dark time.
It is our hope to help you give that hope to someone during a time such as this.
Etiquette for funerals
is simple. It is a time to share good things about their loved one, share in their grief and share in their needs. Sometimes all a person needs is someone they can cry with.
Condolences etiquette
will help you know what to say when it seems as though there are no words.
When a soldier or a sailor has fallen, they are honored with a military funeral.
Military funeral etiquette
will show your reverence for the service they have given their family and country.
In most funerals, flowers represent support and sympathy for the family and friends.
Funeral flower etiquette
will help you show this in a beautiful way.
There will be so many people who will support you during a time of loss with their presence, gifts and donations.
Funeral thank you etiquette
will help you express your gratitude to them for all that they have done.
Funeral manners can be different with each culture. Death is viewed differently around the globe. Being aware of and sensitive to differing beliefs will guide you in using sympathy etiquette properly.
Jewish funeral etiquette
shows the richness of their culture.
During a time of loss and sometimes, devastation for a family, funeral etiquette can help you know what to do for a family in need of love and support.