Party Etiquette - Make that WOW Impression!
Why is party etiquette important? I am sure that you have heard the saying that you never get a second chance to make a first impression. It is absolutely true! So, we want to help you make the best possible impression by using correct manners and etiquette.
When you are attending a social setting like a party, it is important to conduct yourself the right way. Let me give you an example: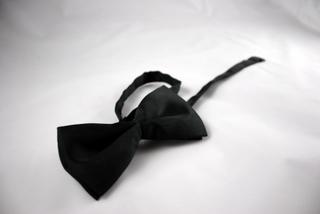 I know of one person that attended a business seminar and drank too much. This was the first time she had met this group of people and she (at 55 years old or more) was making passes at people, touching them where they shouldn't be touched, and couldn't walk to her hotel room.
What was the end result? Several people complained to human resources, and they were also ready to file a lawsuit against her. Is this an extreme example? Maybe...
But what impression did she make? Were they thinking positively about her? Of course they did not. They thought that she was highly inappropriate and refused to work with her in the future. That impact cost her a lot of money in lost clients as well as professional embarrassment.
What if you are not going to a business party? What if it is just for a casual situation? Your party etiquette matters just the same. That is why you need to show proper party manners.
With that thought in mind, we will cover black tie etiquette. It is really important to make the right impression at a formal affair and we have the right tips for you. There is a way that you can use dinner party manners to connect with people too.
What about a graduation party? That is another time it is important to show proper manners and etiquette.
Did you recently become engaged? Then you need to know engagement party manners to ensure that the two families come together without a hitch.
Are there separate rules for retirement party etiquette? You bet there is. It is important to show proper respect the to person that is retiring rather than making a bunch of "old jokes."
If you have an office party coming up, it is important to show your best office party manners. These tips can really help you make or break your career.
Housewarming party manners is really important for friends and family that are throwing a party for a new homeowner. This one is really important if you are one of the neighbors and want to get along with the new person on the block.
Tea party manners is another way to show your party manners. Learn how to have tea and impress the royal family if you ever get that chance!
As you can see, there are a lot of opportunities to make the right impression at various kinds of parties. These tips will help you use your manners and etiquette to make the right impression on those present.