Christening Etiquette
Christening etiquette is a time to show your love, reverence and support for good family and friends. It is an honor to be invited to the christening of a child.
Christenings, sometimes called baptisms, are when parents present their child to the church to be baptized and receive their Christian name. The christening and baptism can be done separate or at the same time.
The ceremony is performed at the church the parents are affiliated with by the priest or minister. It takes place within the first six months of the child's life. The ceremony is generally a private affair for close family and friends to witness.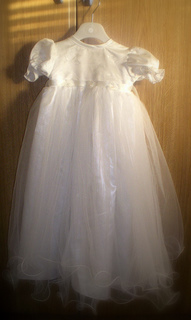 The parents will have chosen Godparents for the child and they will be presented at the christening. There are generally three Godparents selected, two of which are the same sex as the child. Godparents started back in the early Christian church. They were adopted for the converts whose parents were not Christian and did not support their child's decision to become a member of the Christian church. Their role was to be a mentor and provide support for the new member.
In more modern times, Godparents are usually close family or friends of the parents. They should be asked very early if they would like to take on this important role in their lives. They should have similar, if not the same, beliefs as the parents of the child. It is their honor to be a special part of the child's life by providing love, support and guidance.
If you have been invited to attend a christening ceremony, be sure to arrive early. This will allow you to find your spot and become accustom to the church you are in. Make sure your cell phone is turned off or muted. This will avoid any embarassing moments during a solemn occassion.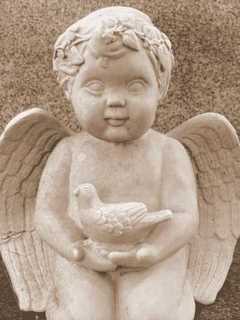 You will be in a church, show good religious etiquette and dress accordingly. Ladies~ Wear clothes that cover your shoulders, chest, and knees. Men~ Be sure to wear a jacket and tie.
If you would like to take pictures, be sure to wait until after the ceremony is complete. It is good christening etiquette to ask if it is appropriate to take pictures in the church. For the most part it is acceptable.
Presenting the child with a simple gift shows christening etiquette. Common gifts are beautiful frames, bibles, simple books, photo boxes or engraved items. These will be keepsakes from a beautiful day.
As you share this beautiful day with good family and friends, reflect on the beauty of the child and what this will mean to them.