Funeral Thank You Etiquette
~Expressing Gratitude~
Funeral thank you etiquette is one way to help start healing after your loss. When you express your gratitude for those who support you during your time of loss, your heart will begin to find hope.
Taking the time to express your gratitude to the people who helped you during the funeral time can be helpful. Funeral thank you etiquette states that you do not need to send a thank you note to everyone who attended the wake and funeral. For those who came and supported you, the thanks you gave them at the time is quite sufficient.
There are those who you will want to send a thank you note to. They are the ones who played a major role in the funeral and the support you received. Thank you note etiquette states that you should send them to:
Clergy
Pallbearers
Speakers at the funeral
Those who brought in food for you and your family
Anyone who provided babysitting
Those who sent flowers, plants, or any type of gift
Anyone who sent a financial gift to you
Those who made a donation to charity or a fund in honor of the deceased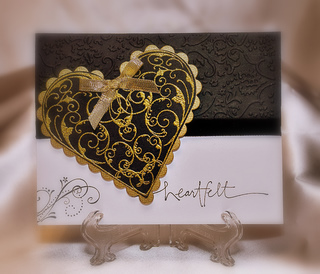 The list may seem long and overwhelming at times.
You don't need to do it all in one day.
Writing a few cards at a time is perfectly acceptable. Etiquette funeral tradition states that the notes should be sent within 2-4 weeks, however modern etiquette is a lot more forgiving of the time.
Funeral thank you etiquette allows for any member of the family to write the note, not just the recipient of the gift.
Do not be afraid to ask for help
. There are many people who are wondering what they can do to help.
The notes should be
handwritten
. You do not need to write long notes either, two or three lines of gratitude are acceptable. Most funeral homes will provide you with thank you cards, however if they do not, you may use any type of thank you card you choose.
If you are expressing gratitude for a financial gift or donation, it is good funeral manners to let the givers know the "generous donation" was
helpful to you at this time
. You may want to mention what you used the money for, however you do not need to mention the amount they gave.
Sometimes it is difficult to come up with the
appropriate words of gratitude
on your own. Here are some ideas for you to use if you need some help getting started:
Thank you for your thoughtfulness at this time.
Thank you for taking time to support us during this difficult time.
Your thoughts and prayers have been received with much gratitude.
The beautiful (floral arrangement, plant, gift) you sent is so much appreciated.
Thank you for your kind donation of _______ in memory of our beloved.
Thank you for speaking at the funeral. Your kind words were appreciated.
The gratitude will be felt for a long time in your heart after you have sent the notes. As you write the notes, use the time to reflect on the love and support you have received.
This can give you strength to carry you through
.
After my father-in-law passed away, my mother-in-law sent the kindest, most heartfelt note of gratitude to my husband. He spoke at the funeral and was honored to be a pallbearer. The note bonded them together even more through that time of sorrow and loss.
There is something about giving love and gratitude that binds our hearts together and makes us stronger.