Learning Manners - Our Top Tips And Yours!
When people talk about the best ways to teach manners to their children, I have to think back about my process for learning manners. As I have reflected on ways that I have learned manners, I wanted to share my ideas and get your ideas too.
Obviously, when you talk about learning manners, the first place I start is with my childhood. My parents are great people and they tried to teach us the best manners that they could, but manners and etiquette were not given a large emphasis in the home.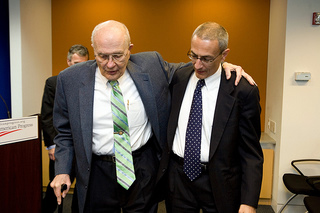 So, how did I learn them? If you are like me, it probably wasn't from the Miss Manners column in the newspaper.
To tell the truth, most of my manners and etiquette ideas I have learned as an adult. I have been privileged to work with several leaders that were exceptional when it came to manners and etiquette.
I know, I know. Many of your experiences with leaders are with leaders that rule out of fear and ruthlessness. However, that hasn't been my experience.
In working with these leaders, I saw that people were willing to follow them because of how they treated others. These leaders were not telling people, "I need that report by tomorrow!" Instead, they would say, "John, how is your wife doing?"
People knew that they were genuine and that they cared. Because of that, they were willing to go the extra mile to do something for them. People loved these leaders and they were drawn to them.
As I noticed how people responded to them, a little fire began to burn within me and I wanted to be more like these leaders. So, a good part of my process of learning manners was in watching these leaders. They were very good at the basics.
They would hold doors for people. They would think of others first. They would give up their chairs for ladies. They lived the golden rule. And on, and on, and on...
Sure, my parents taught me basic family manners like all loving parents do. I became more aware of how I was treating others when I became an adult. At least, I was more thoughtful and deliberate about it.
My whole desire in learning manners was actually about emulating the qualities of these leaders and wanting to be more like them. In fact, these leaders were a big part of the inspiration behind creating this website. I realized that manners and etiquette were actually a way to inspire and motivate others when done correctly.
Now it is your turn. What were the ways that you learned manners?
What things did your parents do to teach you manners? Or were you inspired by a friend or co-worker? The whole reason for sharing your thoughts is that someone may be struggling to teach their children or needs to find a way to teach manners to someone.
Your thoughts and experiences on learning manners may just be what someone needed. You can be their inspiration and motivation. Thanks for sharing!
How Did You Learn Manners?
What was your process for learning about manners and etiquette? Share it with others!