Black Tie Etiquette - Using Grace And Style To Make A Positive Impression On Others
These tips on black tie etiquette can help you make a good impression on others at any kind of formal event. In fact, there is some amount of cross over between this and dinner party etiquette, or even wedding etiquette. The whole point is to help you impress others at a formal event.
Black Tie Etiquette Tips
There are really two parts to black tie etiquette. The first part deals with the proper etiquette of how you dress. The second part of it is all about how you conduct yourself at a formal event.
Dress Code
When you have been invited to a "Black Tie" event, it means that the dress code will be very formal. That means different things depending on your gender.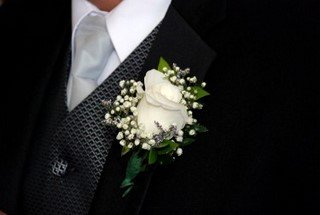 For men, it means that you need to wear either a suit with a dinner jacket, or a tuxedo with a jacket. In most cases, dark colored jackets (black or dark blue) are the preferred dress code. Bow ties are the most common choice as well, but a regular tie could also be acceptable.
I always hate to be under-dressed at one of these events. So, even if a traditional suit is acceptable, I would dress up more and go with the tuxedo. When you are making a positive impression, you do not want to be remembered as the person that was under-dressed. You want to be the person that is extremely well dressed.
For women, a black tie event means that you should wear either a cocktail dress or a formal gown. You also have more choices in color than the men do, but keep it tasteful. Colors should be eye-pleasing instead of too dramatic. Your dress length should be at least to the knee in order to be considered semi-formal.
When men or women choose their accessories, it is important to keep it simple and tasteful. I suggest that you color coordinate with the person that will be going with you to the event.
These tips will help you feel comfortable at the black tie event and put you in a position to make the right impression on others.
Black Tie Manners
Your manners, or how you act, at these events will also help you make the right impression.
Keep in mind that these events are usually social events. So, you should be prepared with the usual type of social etiquette.
Be prepared to converse with people that you know and people that you do not know. If you are shy, one thing that will help you talk to others is to get the person to talk about themselves. Everyone's favorite social topic is themselves. So, the more you can get them to talk about themselves, the better.
Make sure that you introduce people the right way. The general etiquette on this is to introduce the man first followed by the woman. It is okay if you do not remember someone's name if it is the first time that you have met. Politely ask them to remind you what their name was.
Your basic etiquette of table manners also apply. If you do not know which piece of silverware you should be using during dinner, take a look at this table setting etiquette information to help you out. The basic rule is to start with the outside silverware and work inside as the dinner progresses.
These black tie etiquette tips on how you look and how you act will help you make the right impression on people you have never met before.